Scientists Unveil Vital Molecule Guiding T Cells to Target Tumors in Groundbreaking Study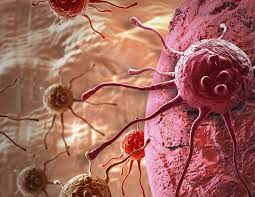 Many cancer patients are living longer thanks to immunotherapy, particularly CAR T-Cell therapy. However, the therapy occasionally migrates erratically to non-cancerous tissues or the lungs, resulting in toxic side effects. The molecule that directs T cells toward tumors was discovered by a team from the Wilmot Cancer Institute and the University of Rochester, paving the way for further development of the revolutionary treatment.
Minsoo Kim, Ph.D., corresponding author of a Nature Immunology article that describes the research, stated, "The next step is to find a drug that can manipulate the key T-cell protein, ST3GAL1." According to Kim, this drug could be added to the CAR T-cell regimen to ensure that T cells hit their targets if the investigation proceeds as planned.
His lab is working with other Wilmot researchers to look for drugs that can do that while reducing the likelihood of life-threatening side effects.
One of the most promising developments in cancer treatment is the use of a patient's own immune system to eradicate cancer.
CAR T-cell therapy includes separating a patient's own Immune system microorganisms, a sort of white platelet, and once again designing them beyond the body to perceive disease. Once the reinvented cells are mixed once more into the patient, they go about as a "living drug," looking for proteins on disease cells for attack. In 2016, Wilmot was chosen as one of the few national sites to start clinical preliminaries for this method, and later, upon FDA approval, became one of the principal disease focuses in the U.S. to offer CAR T-cell treatment for eligible patients.
According to the National Cancer Institute, CAR T-cell therapy can only be used to treat blood cancers, such as some types of lymphoma, leukemia, and multiple myeloma. It's more straightforward for the modified Immune system microorganisms to float toward malignant growth problem areas in the circulatory system, Kim made sense of – ; But it's a different story when they get to solid tumors like breast, lung, brain, or melanoma. To identify a solid tumor while migrating through organs and tissues, the T cells must exert more effort.
According to Kim, the results of clinical trials testing this treatment on solid tumors have not been as encouraging.
According to Wilmot's research, something blunts T cells' homing properties during re-engineering.
A $2.8 million grant from the National Institutes of Health was awarded in 2019 to Kim and Wilmot colleagues Patrick Reagan, M.D., and Richard Waugh, Ph.D., to investigate the drawbacks of CAR T-cell treatment, specifically what takes place when T cells sequester in noncancerous tissues.
Their disclosure of the essential movement control gene that communicates ST3GAL1 came to fruition through "unbiased genomic screening," a more compelling method to study the problem, Kim said. Investigators used a cutting-edge CRISPR strategy to alter great many genes expressed in T cells, and afterward tested the migration-control abilities of those genes, one-by-one over the course of nearly four years, in mouse models.
Yeonsun Hong, Ph.D., a staff scientist in Kim's lab and the first author of the Nature Immunology report, was credited with leading the work. Additionally, Wilmot's highly regarded Shared Resource facilities, led by John Ashton, Ph.D., M.B.A., director of the UR Genomics Research Center, provided assistance. Advanced imaging and use of microscope technologies with V. Kaye Thomas, Ph.D., permitted specialists to study the nuances of T-cell migration patterns, for example.
Kim is a Dean's professor of Microbiology and Immunology, and professor of Pharmacology and Physiology at the UR Medical Center. Co-author Reagan is an associate professor of hematology/oncology at Wilmot who specializes in the care of CAR T-cell patients. He has been involved in CAR T-cell research since the first clinical studies were conducted locally and nationally. Waugh, professor of Biomedical Engineering and Vice Provost of Research at the University of Rochester, works together with Kim by concentrating on the mechanical properties of T cells. In addition to support from Wilmot, the NIH provided the majority of funding.