The CDC cautions physicians to be vigilant about uncommon, fatal flesh-eating germs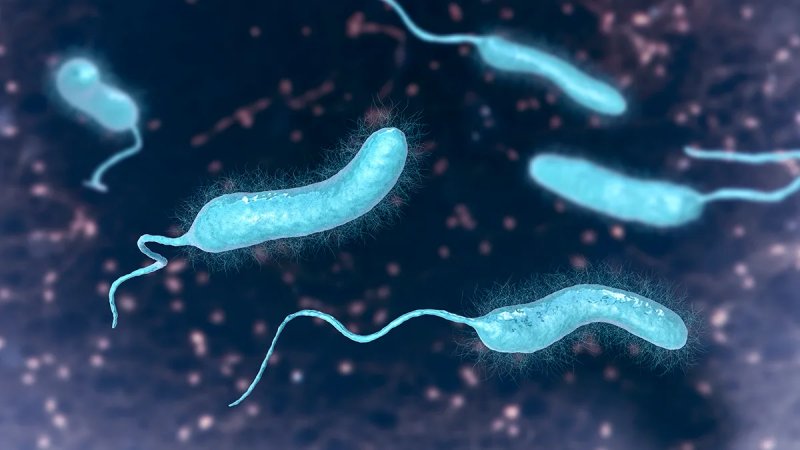 The Vibrio vulnificus bacteria, a rare flesh-eating pathogen that has killed at least 13 people on the Eastern Seaboard this year, was the subject of a countrywide alert from the Centres for Disease Control and Prevention on Friday.
Despite the fact that infections caused by the bacterium have primarily been recorded in the Gulf Coast, the CDC observed an eightfold increase in cases in the Eastern United States between 1988 and 2018. During the same time span, the geographic spread of diseases in the north has grown by 30 kilometres annually. According to the FDA, the infections this year occurred during a time when coastal sea surface temperatures were higher than usual.
Each year, the CDC receives up to 200 reports of Vibrio vulnificus infections in the United States. According to the agency, a fifth of the cases result in death, sometimes just one or two days after the sickness begins.
"V. vulnificus wound infections have a short incubation period and are characterised by necrotizing skin and soft tissue infection," it stated. According to the CDC, many Vibrio vulnificus infected individuals "require intensive care or limb amputations," and some infections result in necrotizing fasciitis, a serious condition in which the flesh surrounding an open wound dies.
In particular, if patients were exposed to warm coastal waters during the hotter months, the warning issued on Friday urged medical professionals to think about the bacteria as a potential cause of infected wounds. According to the CDC, "extreme weather events, such as coastal floods, hurricanes, and storm surges, can force coastal waters into inland areas, putting people that are exposed to these waters" at elevated risk of Vibrio wound infections.
At least one death associated with the bacteria has been documented in New York this year, along with two in Connecticut, three in North Carolina, and seven in Florida.
According to the CDC, Vibrio vulnificus is mainly spread when an open wound comes into contact with salt or brackish water; person-to-person transmission has not been documented. Wound infections are more likely to occur in people who have underlying medical disorders such liver disease, diabetes, and immune-compromising illnesses.
The germs infect people who have eaten raw or undercooked shellfish in about 10% of instances.
The bacteria flourishes in warmer water, particularly between May and October, and "in low-salt marine environments like estuaries," according to the CDC.
The organisation recommends people to stay out of saltwater or brackish water if they have an open wound or cut. It instructed people to immediately exit the water if they suffered a cut while submerged.
The CDC advises using bandages that are waterproof. Cooking shellfish before eating it and washing your hands with soap after handling raw shellfish are further tips for preventing infection.