Significant increase in cancer rates among those under 50, according to a new study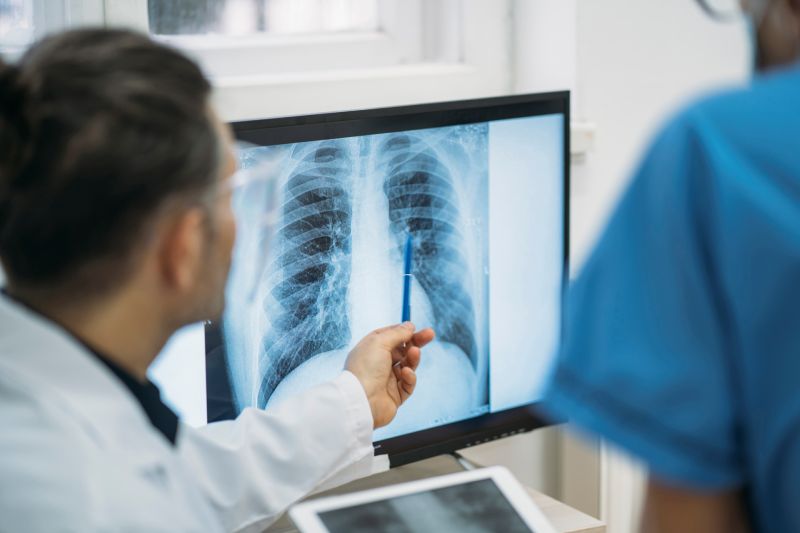 At age 35, Queen Stewart, a barrister and mother of two, received the diagnosis of breast cancer. Because she was too young for insurance-funded checkups, she discovered the lump on her own.
"I just cried, and I just worried so much about whether I would be here for my girls," Stewart told CBS News.
A recent study that was just released in BMJ Oncology claims that cancer rates in adults under the age of 50 have substantially increased globally.
Between 1990 and 2019, researchers looked at data from 204 different nations. They discovered that in those nations, there were more than 3.26 million early-onset cancer cases reported in 2019, up from 1.82 million in 1990, a 79.1% rise.
According to the study, early-onset cancer is diagnosed in patients between the ages of 14 and 49.
Researchers showed that the number of early-onset cancer deaths increased from roughly 800,000 in 1990 to 1.06 million in 2019.
2019 saw the highest rates of early-onset cases (16.5%) and early-onset deaths (12.84%) among the 29 forms of cancer that were examined.
The fastest increases in incidence rates of any cancer types throughout that 30-year period were seen in early-onset prostate cancer and nasopharyngeal cancer.
Dr. Christopher Flowers, an oncologist at the University of Texas MD Anderson Cancer Centre, remarked, "Those numbers are astounding."
According to the study, poor food, alcohol and cigarette use, physical inactivity, and obesity also play significant roles in the rise, even though heredity is a contributing element.
"Dietary risk factors (diet high in red meat, low in fruits, high in sodium and low in milk, etc.), alcohol consumption and tobacco use are the main risk factors underlying early-onset cancers," the study concluded.
Researchers discovered that the number of illnesses and fatalities can also be impacted by the accessibility of medical care by region.
"I think it's important for younger individuals who meet screening criteria to consider and pursue screening at age-appropriate times," Flowers said.
Recently, the recommended age for beginning colon cancer screenings in the United States was dropped from 50 to 45, and the age for beginning breast cancer screenings was lowered from 50 to 40.
"Look at the importance of screening, and that really gets to the point around those screenable cancers: there's breast cancer, colorectal cancer, cervix cancer," Flowers said.
According to the study, early-onset cancer rates will climb by 31% and cancer fatalities by 21% by 2030.
Stewart underwent radiation, chemotherapy, and a double mastectomy in the interim. She claims she has a new lease on life and is now in remission.