New Targeted Therapy for Non-Small Cell Lung Cancer Extends Life for Patients With Genetic Mutation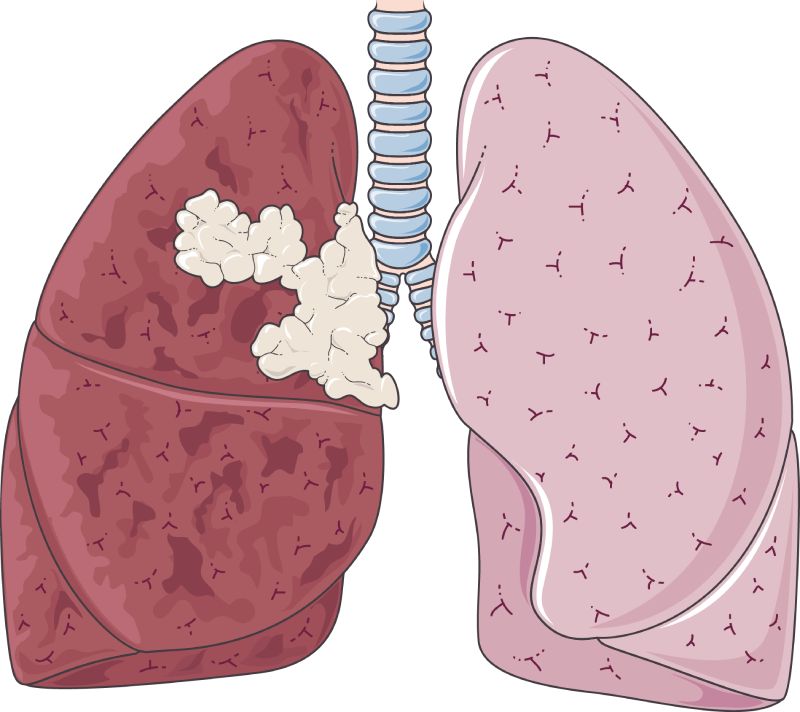 The immunotherapy drug, durvalumab, has been the norm of care for patients with stage III non-little cell lung cancer(NSCLC) to further develop endurance, when recommended after chemotherapy and radiation treatment. However, the survival advantage has not been the same for patients with an EGFR gene mutation.
After chemoradiation, patients with stage III NSCLC and an EGFR genetic mutation had improved survival outcomes with epidermal growth factor receptor tyrosine kinase inhibitors (EGFR TKIs) compared to durvalumab, according to a new Yale School of Medicine study. Targeted therapies that block specific proteins that aid in the growth and spread of cancer cells are known as EGFR TKIs.
Between 2015 and 2022, patients with stage III NSCLC were treated at 22 medical facilities, according to the study. Compared to those who received durvalumab after chemoradiation or received no additional treatment, those with the EGFR genetic mutation who received chemoradiation followed by EGFR TKI therapy lived longer out of the 89 patients. After receiving EGFR TKI therapy and chemotherapy and radiation, 86% of patients lived at least two more years without recurrence. This sickness free endurance rate was a lot higher than the chemoradiation-durvalumab blend therapy (38%), or no therapy after chemotherapy and radiation (29%).
Amin Nassar, a hematology/oncology fellow at Yale Cancer Center, stated, "Our study provides new hope for patients with stage III EGFR-mutant non-small cell lung cancer," Patients with this genetic mutation can benefit from and live longer when EGFR TKIs are administered following chemoradiation, according to the findings.
After chemotherapy and radiation, roughly half of the patients experienced adverse effects from durvalumab and EGFR TKIs. However, severe side effects were rare for patients.
"This data could be important for tailoring treatment plans for different patient groups and improving outcomes for patients with advanced lung cancer," said Nassar. "While these findings are exciting, further research is needed to confirm the best treatment strategy for patients with stage III EGFR-mutant NSCLC."
Senior author So Yeon Kim and co-author Sarah Goldberg from Yale Cancer Center were with Nassar. On September 12, they will present the new findings at the IASLC 2023 World Conference on Lung Cancer, which is being held in Singapore by the International Association for the Study of Lung Cancer.