Acute Myeloid Leukemia Drug Combinations that are More Effective Could Emerge as a Result of New Research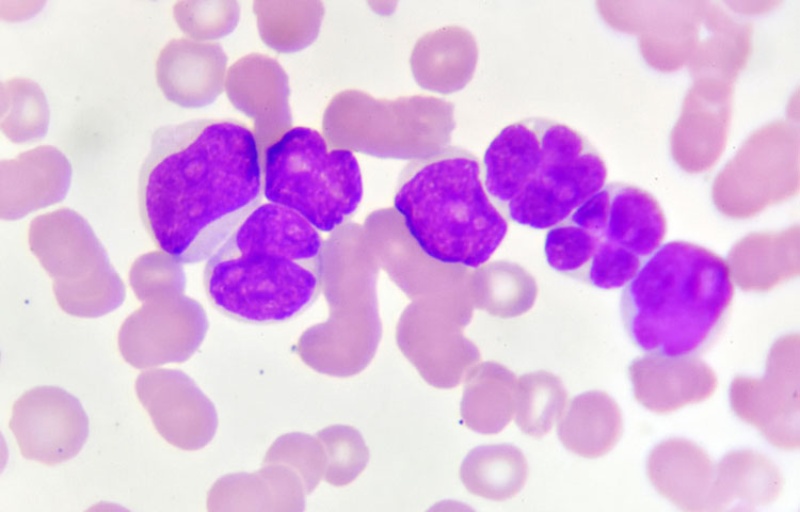 A very aggressive form of leukemia known as acute myeloid leukemia (AML) occurs when abnormally proliferating cells invade the bone marrow and disrupt the normal production of blood cells. It is the adult acute leukemia with the worst prognosis and the highest prevalence. New drugs have been approved in recent years; However, it is still difficult to achieve a prolonged response to treatment.
A novel approach has been proposed by researchers from the Hemato-Oncology Program to develop more efficient treatment options for this disease.
The results are published in Blood, the scientific journal of the American Society of Hematology.
In preclinical models of this disease, the study demonstrates that the combination of PP2A activator drugs and those used in the clinic to treat this disease (venetoclax and azacitidine) has a synergistic effect and significantly increases the response to treatment. "These results have been confirmed in cell lines, in primary patient samples, and by xenograft (transplantation of patient tumor tissue in an animal model)," says Irene Peris, a research trainee at Cima and first author of this work, which was part of her doctoral thesis.
Furthermore, using gene editing tools, the scientists distinguished the mechanisms by which PP2A reactivation increments cell death (called apoptosis) initiated by venetoclax. Based on these findings, new drug combinations that are both safer and more effective for AML patients could be used in future clinical trials.
The Carlos III Health Institute, the Spanish Association Against Cancer, and the "la Caixa" Foundation provided funding for the work, which was carried out in conjunction with the University Hospital of Navarra and was carried out within the framework of the Cancer Center (CIBERONC) and the Institute for Health Research of Navarra (IdiSNA).