Penicillin Allergy Labels can be Safely Removed with Direct Oral Challenge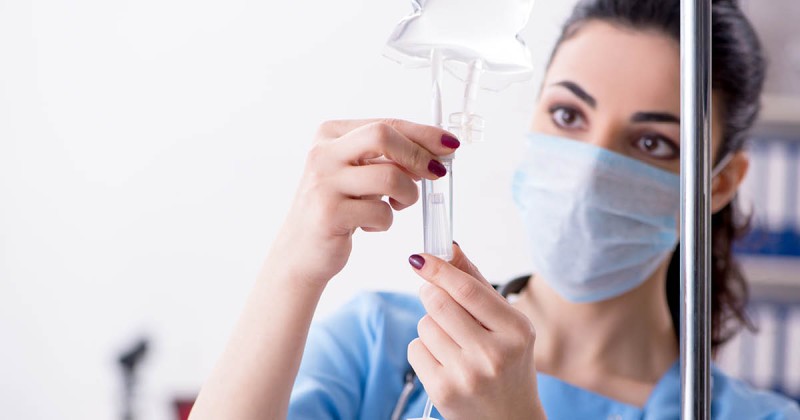 More than 25 million Americans (up to 1 in 10) are affected by penicillin allergy, which has been linked to particularly bad health outcomes in surgical patients and pregnant women. Additionally, it poses a risk to public health because it can result in infections that are potentially fatal in hospitalized patients and antibiotic resistance.
By age 3, 75% or more children have penicillin allergy labels due to, for example, confusion with a viral rash. Most of these rashes weren't allergic, but the labels "stick" and have a lot of negative effects in adulthood.
In a groundbreaking multicenter randomized control trial known as the Penicillin Allergy Clinical Decision Rule (PALACE) project, a large number of low-risk individuals with a penicillin allergy were able to have their penicillin allergy label removed using a straightforward process called "direct oral challenge."
In the PALACE study, researchers randomly assigned low-risk penicillin-allergic individuals to one of two methods for having their allergy label removed. They either followed the current standard of care, which includes skin testing, followed by an oral challenge with a penicillin if the skin test is negative, or they skipped skin testing altogether (referred to as a "direct oral challenge").
382 persons were enlisted in the study, which was conducted by a group of researchers from specialist centers in North America and Australia, and they were evaluated using a unique risk assessment tool called PEN-FAST.
The conventional procedure (penicillin skin testing followed by an oral challenge) or the straight oral penicillin challenge was given to participants at random. The main objective was to compare the direct oral penicillin challenge to the traditional oral challenge after skin testing, which must be done in an allergist's office.
The fact that only one patient (0.5%) in each group had a positive reaction to the penicillin challenge shows that it is equally effective to use the direct oral penicillin challenge as the traditional technique. Importantly, there were no discernible differences in adverse events between the two groups, and there were no reported severe adverse events. The ramifications of the findings for patients are extensive. Health care professionals can assure adequate antibiotic prescriptions by precisely identifying low-risk penicillin allergy patients. Second-line antibiotics, which are frequently less effective against some illnesses and may cause more adverse effects, are more likely to be provided to patients who have a known penicillin allergy.
"Patients with penicillin allergy are more likely to get second-line or broader spectrum antibiotics that lead to risk of antibiotic resistance and serious infections such as antibiotic-associated diarrhea due to Clostridioides difficile, which can spread through hospitals and become a major public health problem." Phillips said. "In the U.S. increasingly we also have a major problem with other antibiotic-resistant 'superbugs' such as multi-resistant gram-negative infections, Candida auris and even a resurgence of syphilis for which penicillin is the best treatment and the only treatment that should be used in pregnancy to prevent transmission to an unborn child.
"The evidence provided by the PALACE study will change clinical practice. Many patients in the United States do not have direct access to an allergist to provide specialized testing such as skin testing. Therefore, the ability to go to direct oral challenge with a penicillin in low-risk patients which can be carried out in any observed setting will make it easier for patients in the United States to access health care to safely and effectively remove the label of penicillin allergy," she said.