Extract from Dahlia Flowers Contains Anti-diabetic Effects and Enhances Insulin 1 Brain Function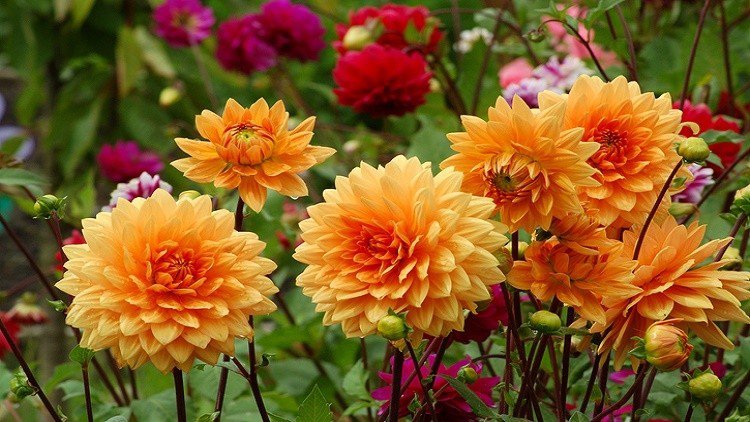 Diabetes patients' blood sugar levels were reported to be stabilised by a dahlia flower extract in clinical trials done by the University of Otago.
The Centre for Neuroendocrinology team, under the direction of neuroendocrinologist Associate Professor Alexander Tups, demonstrated that the reduction of brain inflammation—caused by the excessive consumption of a Western diet—significantly enhances blood sugar regulation.
Later, his team made the discovery of a plant molecule with anti-inflammatory properties that operates in the brain and significantly enhances the body's capacity to metabolise blood sugar. The project has been published in the Life Metabolism journal.
"We then found that the dahlia plant is a cultivatable source of this molecule and that it contains two additional plant molecules that enhanced the effect of the original one. This specifically blocked brain inflammation and improved blood sugar regulation in preclinical trials," Tups says.
In Aotearoa, 25% of adults have prediabetes, a disease marked by slightly raised blood glucose levels that raises the risk of developing type 2 diabetes. About 70% of people eventually develop type 2 diabetes later in life if no action is taken.
Researchers were able to demonstrate that the dahlia extract significantly improved blood sugar regulation in a randomised controlled cross-over clinical experiment on people with prediabetes or type 2 diabetes.
Researchers were able to reduce brain inflammation, enhance the brain's sensitivity to the hormone insulin, and enhance blood sugar control in preclinical animal trials.
Eight years after the project's commencement with a grant in 2015 and in partnership with Plant and Food Research, Tups still views it as a professional high point.
"As scientists, often our work finishes when we find the mechanism of how something works. So in this case finding three compounds that occur in a flower that in combination improved blood sugar regulation was a dream come true.
"Impaired blood sugar regulation is a debilitating condition affecting millions of people around the world. I hope and I really believe that the outcome of our intensive research will benefit people suffering from this condition," he says.
The research team has partnered with Otago Innovation Limited (OIL) and outside partners to bring natural dahlia-extract supplement to market with the goal of supporting normal blood sugar and insulin levels. The invention has been patented.
According to Dr. Graham Strong, the project leader for OIL, teamwork brings together a variety of viewpoints, information, and expertise to produce novel and scientifically sound nutraceuticals.
"This diversity, along with our and other stakeholder investment, resulted in the launch of a product we are very proud to be associated with.
"The product provides a unique blend of nutritional compounds to support normal blood sugar and insulin levels. The trials showed that this will be useful for those diagnosed with prediabetes or type 2 diabetes to help stop the progression of the condition," Strong says.