Difelikefalin Offers Relief for Chronic Kidney Disease Patients Suffering from Itch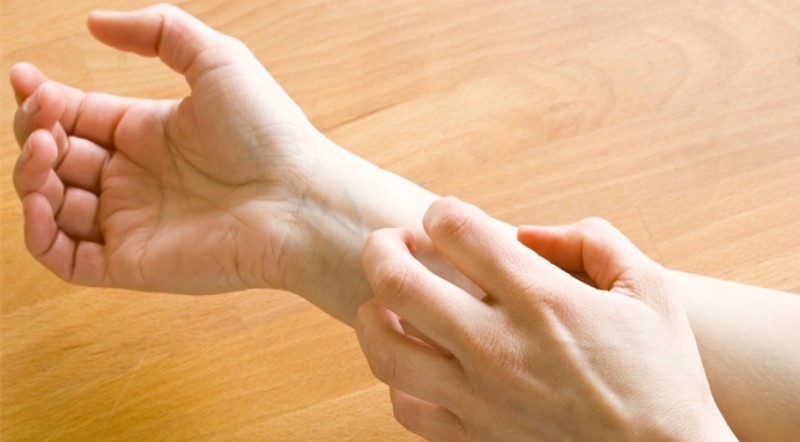 A study found that oral difelikefalin reduced itching intensity in patients with moderate to severe pruritus and chronic kidney disease.
Gil Yosipovitch, MD, of the Department of Dermatology and cutaneous surgery at the Miami Itch Center, University of Miami Miller School of Medicine, and colleagues wrote, "Pruritus is a common, distressing condition that has been well characterized in patients receiving hemodialysis (HD). Until recently, treatment of pruritus in HD patients has largely consisted of dialysis optimization and off-label therapies (topical corticosteroids, antihistamines, gabapentin)."
Intravenous difelikefalin was approved for use in patients going through HD in 2021; However, there are currently no approved treatments for pruritus in patients with non-dialysis-dependent chronic kidney disease (NDD CKD), which also frequently causes pruritus.
This multicenter, randomized, double-blind, placebo-controlled phase 2 study assessed the adequacy of three difelikefalin oral doses — 0.25 mg, 0.5 mg, and 1 mg — in both HD and NDD patients with CKD.
For twelve weeks, subjects were randomly assigned to one of three dose levels or a placebo.
Throughout the course of the study, an 11-point itch intensity scale that was reported by patients was evaluated.
Of the 269 study subjects, 59.1% had stage 3 NDD-CKD, 23% had stage 4-5 NDD-CKD and 17.8% had stage 4-5 CKD and were going through HD.
Patients in the 1 mg group had a greater improvement in the weekly mean worst itch score than patients in the placebo group beginning at week 2 and continuing through week 12, with 38.6% of these patients achieving complete response at week 12, compared to 14.4% of patients in the placebo group.
72.1 percent and 64.8% of the 1 mg treatment group, respectively, reported WI-NRS score improvements of at least 3 points, compared to 579.9% and 49.8% of the placebo group.
Quality of life measurements expanded by around 20% in the patients taking difelikefalin.
The majority of treatment-emergent adverse events were mild or moderate, with diarrhea, nausea, fatigue, and dizziness being the most frequently mentioned reasons for discontinuing treatment.
"In this phase 2 trial of subjects with CKD and moderate to severe pruritus, daily treatment with difelikefalin 1 mg resulted in significant reductions in itch intensity compared with placebo, as assessed by the primary outcome of the WI-NRS at week 12," the study authors wrote. "Although difelikefalin 1 mg achieved statistical significance compared with placebo for the primary endpoint, the placebo response was higher than in previous studies of IV difelikefalin for CKD-associated pruritus. One explanation may be the more heterogeneous population compared with subjects undergoing HD."