COVID-19 Infection During Pregnancy Increases Risk of Complications in Birth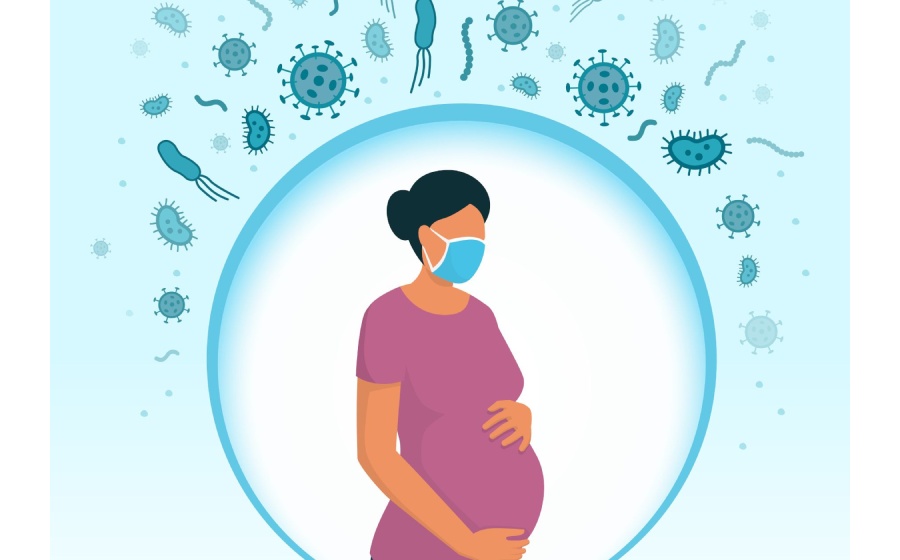 At the ACOG Annual Clinical & Scientific Meeting, researchers reported that COVID-19 infection during pregnancy predicted worse birth outcomes such as preterm delivery, low birth weight, and prolonged hospitalization.
"We found that COVID-19 infection during pregnancy predicted poor birth outcomes — it decreased birthweight by almost half a pound and increased the risk of an extended delivery hospitalization almost threefold. These effects were largely driven by earlier delivery, as those who had COVID-19 during pregnancy had a fourfold increased risk of preterm delivery," Yosra Elsayed, BS, MD candidate at Central Michigan University College of Medicine, Mount Pleasant, told.
Scientists played out a retrospective chart review and recognized 128 members who got care at a single university-affiliated obstetrics practice in Michigan from January 2019 to July 2022. 69 participants were classified as having contracted COVID-19 while pregnant. (n = 569; mean age, 26.1 years) or negative for COVID-19 before the pandemic (n = 59; mean age, 25.1 years). If the participant required oxygen, steroids, or antibody treatments, went to the emergency department, or was hospitalized, the infection was deemed severe.
During their pregnancy, 41 percent of participants had severe COVID-19 infection. Contrasted and Coronavirus negative participants, those with COVID-19 during pregnancy were:
likely to give birth to babies who weighed an average of 242 g lighter;
4.3 times more likely to give birth before the due date;
2.6 times more likely to deliver a newborn with a 1-minute Apgar score higher than 8; and
2.9 times more likely to stay in the hospital for at least one week.
Likewise, compared with participants without severe COVID-19 infection, those with extreme COVID-19 infection during pregnancy were:
four times more likely to have preterm delivery;
times more likely to deliver a baby who is underweight at birth;
3.14 times more likely to need treatment with oxygen;
2.85 times bound to have an infant requiring NICU admission; and
4.4 times more likely to spend more time in the hospital.
"Severity of COVID-19 infection during pregnancy matters," Elsayed told. "In our study, severe infection … was a strong predictor of poor outcomes with the worse outcomes among those with the most severe infections during pregnancy."
These findings, according to Elsayed, may be used to help pregnant women make informed decisions about their care during pregnancy and to guide provider recommendations for COVID-19 and similar infections education and treatment.
"A larger, more diverse sample is needed to confirm findings and to examine the potential impact of vaccination in reducing the impact of COVID-19 infection during pregnancy," Elsayed said.