Omicron Variant Increases Risk of Infant SARS-CoV-2 Infection by Five Times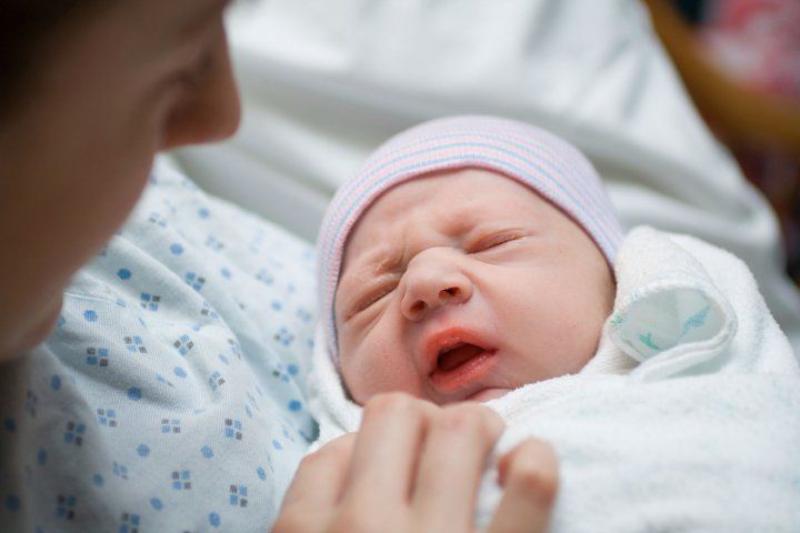 According to research published in Pediatrics, infants born to pregnant people infected with SARS-CoV-2 had five times the risk of testing positive for the virus between the ages of 0 and 6 months during the omicron period compared to previous waves.
As per Lucas Gosdin, Ph.D., MPH, an Epidemic Intelligence Service officer in the CDC's Division of Birth Defects and Infant Disorders, past examinations showed a low rate of SARS-CoV-2 contamination among newborn children destined to individuals tainted with Covid during pregnancy.
"However," Gosdin told Healio, "given that the omicron variant is more transmissible and infants up to 6 months old are the only group with no authorized COVID‐19 vaccine, we sought to understand the rates of infant infection during the period of omicron variant predominance compared to the previous period."
Gosdin and associates gathered research laboratory information from Minnesota, Massachusetts, Missouri, Puerto Rico, Tennessee, and the city of Philadelphia on pregnant individuals with SARS-CoV-2 during pregnancy and their infants through a half-year-old enough from March 22, 2020, to Dec. 18, 2021 — the period before omicron prevalence — and from Dec. 19, 2021, to Sept. 9, 2022, when omicron prevailed. The incidence rates for each period were then calculated by the researchers.
"To understand how maternal infection with a previous variant could impact the risk of infant infection with the omicron variant, we repeated this method limited to a subset of infants born to people who had COVID‐19 before the omicron variant was widespread," Gosdin said.
They discovered that the incidence of positive tests for infants aged 0 to 6 months among 27,403 pregnant patients with SARS-CoV-2 in the years prior to omicron predominance was 3.1 per 100 person-years. That rate moved to 15.3 per 100 person-years (incidence rate ratio = 5; 95% CI, 4.83-5.21) During omicron, there were 14,115 pregnant patients infected with SARS-CoV-2.
When the pregnant person had SARS-CoV-2 before omicron, the rate of infection was about six times higher. This suggests that infants are less protected from the omicron variant when the pregnant person had SARS-CoV-2 before omicron.
"We also found that the proportion of infants infected within 14 days after delivery with maternal infections within 14 days before delivery declined during the omicron," Gosdin said. "This indicates that the increased rate of infection during the omicron period was not due to increased transmission from the pregnant person to the infant around the time of delivery."
The increment, Gosdin said, mirrors those saw in everyone and is reliable with expansions in baby hospitalizations during the omicron time frame.
"Even if a pregnant person previously had COVID‐19, they should still take steps to protect themselves and their infants from COVID‐19 and stay up to date with their COVID‐19 vaccines," Gosdin said.
He added that individuals with COVID‐19 during pregnancy are bound to convey a preterm or stillborn baby and may likewise be bound to have other pregnancy intricacies.
"COVID‐19 vaccination during pregnancy helps prevent severe illness and death in people who are pregnant and protect babies younger than 6 months old from hospitalization caused by COVID‐19," Gosdin said.